Introducing new team leaders
Published 28.09.2022
In September 2022, we renewed our organizational and service structure so that we could serve our customers even more efficiently based on their needs. Today, Platom's organization consists of four service areas: Safety, Engineering, Operability and Licensing.
Each service area has a leader who is responsible for the projects and experts in that area. The leaders are supported by Kirsi Hassinen, who continues as Business Director. Kirsi is responsible for the whole organization's business operations and also works actively in the customer interface.
Let's meet the new leaders!
Head of Safety: Pasi Junninen
Safe and environmentally friendly nuclear power
The mission of the Safety Team is to improve nuclear safety by acting as an independent expert by producing analyzes and plans.
Pasi Junninen started working with nuclear safety and safety analyzes already in 2004. He moved to Platom to continue similar tasks in 2008. Over the years, Pasi has done many safety analyses especially for the Loviisa nuclear power plant. With the experience, Pasi has gained a deep understanding of the dynamics of nuclear facilities as a whole and how the safety systems work in hypothetical accident situations.
Pasi has been able to utilize the experience and know-how, for example, in the Hanhikivi-1 project, where Platom evaluated the plant supplier's safety analyses and produced documentation based on them. "In the Hanhikivi-1 project, I especially learned how to work with several different parties and with foreign subcontractors," Pasi says.
Pasi takes on the new position with an open mind and intends to make use of the contacts gathered over the years in expert work. However, Pasi does not intend to completely abandon expert work, but will continue working on security analyses in the future as well. "One of the most important goals is to ensure carbon dioxide-free electricity production in Finland", Pasi explains his own motivation, which is also one of the purposes of Platom's operation.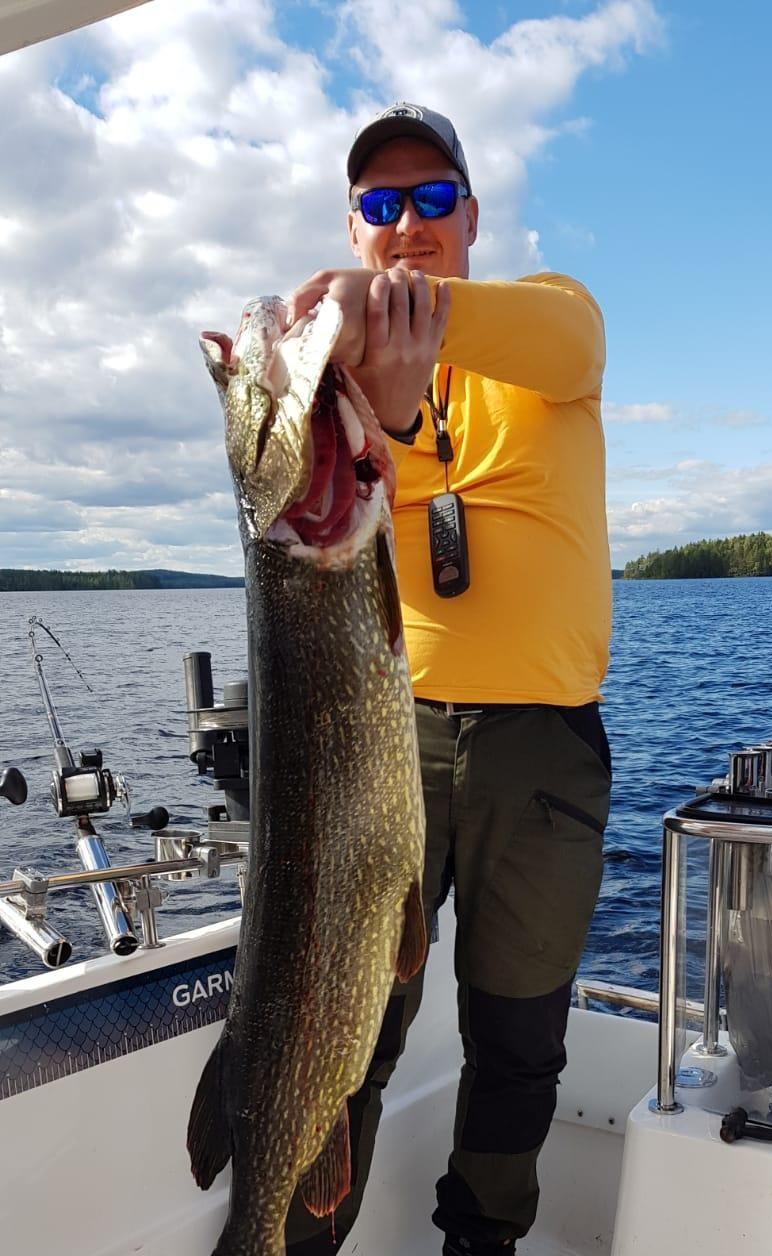 Pasi is a keen recreational fisherman. In the picture, a 13 kg pike from last summer.
Head of Engineering: Janne Valkonen
From plans to implementation
Janne Valkonen is responsible for the Engineering team, a largest team in terms of number of experts and also the most versatile team in terms of offered services. The Engineering team's task is to carry out the system deliveries and modification works of nuclear facilities in a customer-oriented and professional manner. Janne's versatile background is suits well to manage this wide service area: in addition to his experience of industrial projects, he has been working for years in research and development tasks, leading a research team, and in international expert and project manager positions.
Janne, who started at Platom in 2020, says that he is particularly fascinated by the practicality of Platom's projects and working directly in customer interface. "The concrete results of the work and their impact can be seen almost immediately, which is rewarding and helps to understand the relevance and importance of the work we do."
Janne starts his new position with enthusiasm and curiosity and he is looking to the future with confidence. "The nuclear industry is currently in a very interesting situation with several projects underway  in the operating facilities and new projects being planned in various countries. It is highly interesting to be at the forefront of the development, when big steps are taken towards cleaner and safer future. The operations and services of the multi-talented Engineering team cover the entire life cycle of nuclear facilities, and the scope of the projects varies from individual components to large systems and equipment assemblies – which brings interest and variety to the work – but also adds challenges," says Janne.
Janne believes that working together as a team, listening to the customer and having a proactive and firm approach to matters are important in his work. "Especially customer orientation and reliability are among the core values of our team."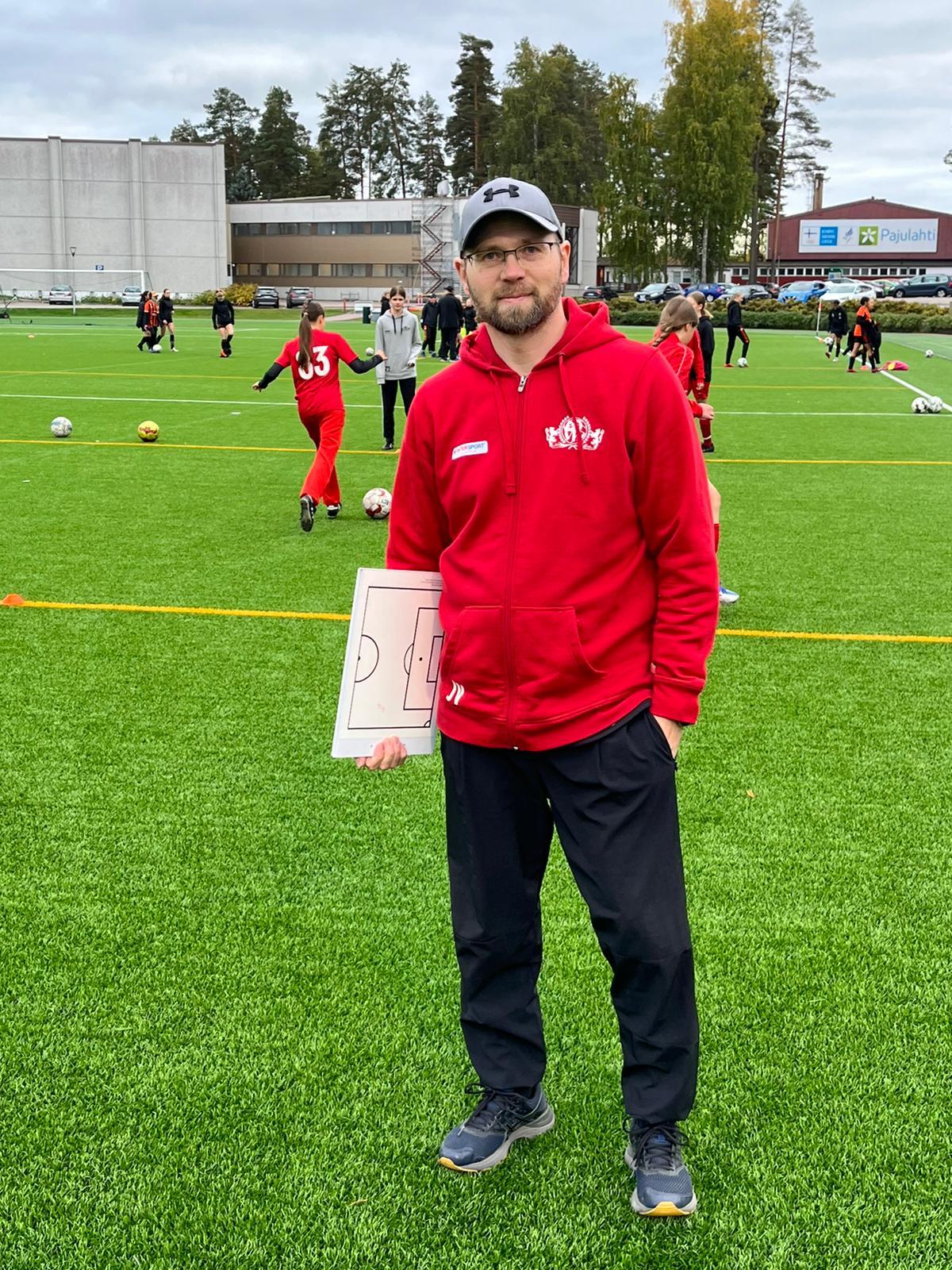 In his free time, Jannen can often be found on the football field coaching.
Head of Operability: Joel Maunula
World-leading operability
Finland is top class in terms of utilization factors of nuclear power plants, but there is always room for optimization. Our customers strive to optimize the operability of the equipment to improve safety and at the same time reduce operating costs.
"Platom has a very wide range of expertise, and one of the challenges has been to be able to communicate to customers all the know-how and service Platom can produce. In terms of expertise, the operability team has areas of expertise related to maintenance, condition monitoring, aging management, optimization of use, and machine learning. With the current model, team leaders are even more hands-on and closely involved in projects. The good thing about this is that decision-making is done based on the right information and taking the customers' views into account," says Joel Maunula about his views on the new organization.
The operability team's specialty is to help customers develop the plant's operability. It is possible to reach the goal in several different ways. However, there is no one-size-fits-all solution. Each customer and plant must be evaluated individually in order to identify potential blocks in the processes and achieve the best possible end result.
One of Platom's added values is that we have experience with several different types of plant types, their processes and practices. Based on this experience, we can choose the solutions that best serve our customers' needs.
Even at a young age, it was clear to Joel Maunula that nuclear power is the best energy production solution, and the topic also interested him from a technical point of view. The nuclear power engineering courses taken during his studies strengthened his image. During the summer work, Joel got to see the operations of the facilities in practice also through radiation protection tasks.
Now, Joel has had time to gain experience at Platom for six years, and he has been able to see the company's operations from different perspectives: as a expert in the client's organization, as a team builder, as a sales manager and as a unit director. In the projects, Joel has worked in versatile expert roles and got to see the perspective of nuclear fuel production in the UF6 autoclave project. "Maybe the sales manager's personality is a specialty that the expert type usually lacks. Of course, all experience is good", Joel laughs and says that his own development and that of the organization have made it possible to experience different tasks.
Joel worked previously as a Business Unit Director. Joel sees that this new structure will help us to focus even more on the high-quality production and development of services. "Our goal is to be able to improve our service to the customer, and to offer the service even more easily," says Joel about the background of the new service structure.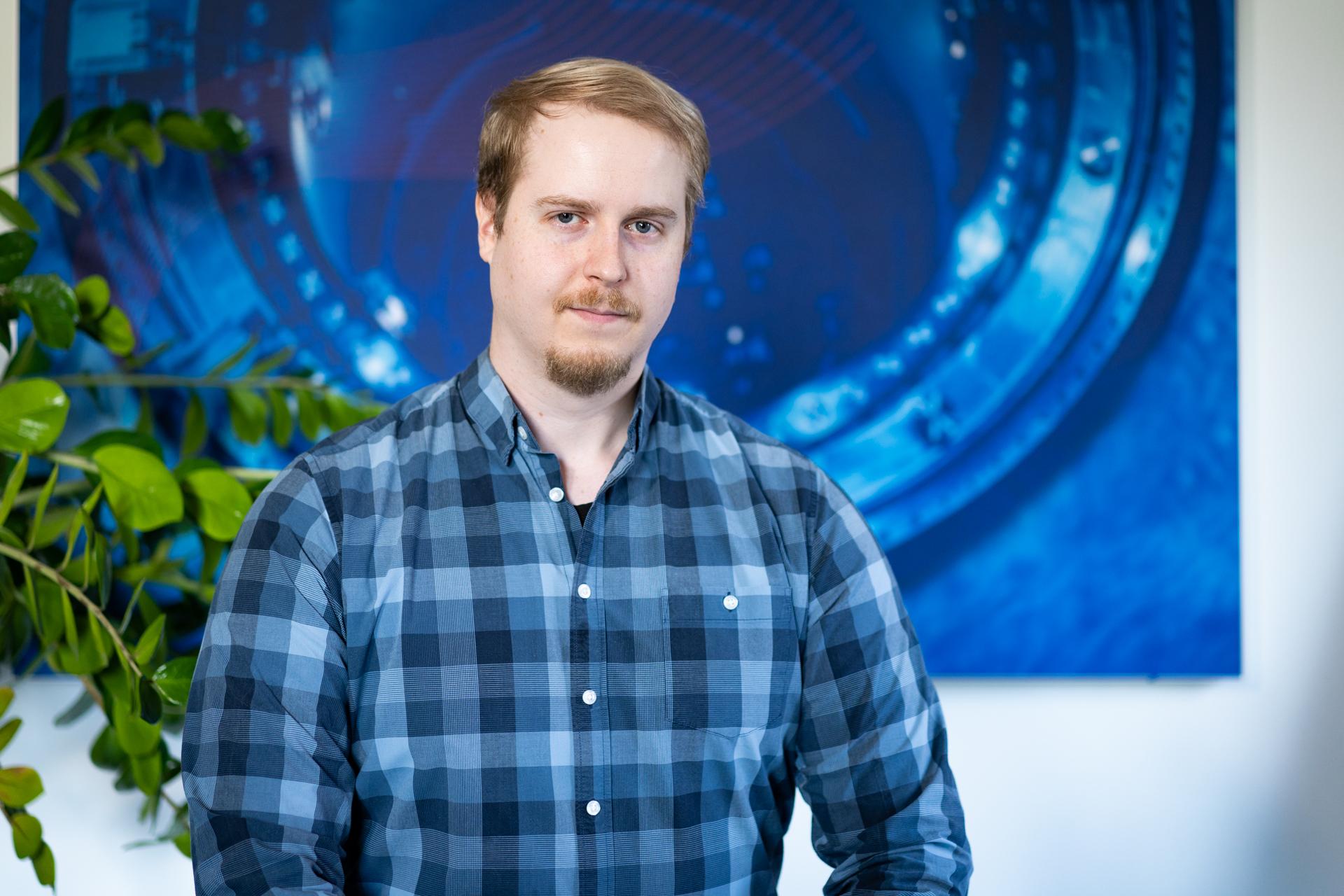 The goal of Joel's team is to optimize the operability of nuclear facilities.
Head of Licensing: Toivo Kivirinta
Licensing, quality and projects
Toivo Kivirinta has worked in nuclear industry for 20 years, 13 of which at the Loviisa nuclear power plant. Toivo worked as a leading expert in safety and quality at Platom for three years before accepting his newest role in the company. His core competence is related to the management, processes and safety of organizations in the nuclear industry. "People's attitudes and skills have at least as much influence on the end result as processes, but both are needed," describes Toivo.
The Licensing team's expertise are project and quality management, requirements management and competence management and training. "Our team strives to help our customers in how to implement projects as efficiently as possible in a highly regulated industry, while achieving the best possible and proportionate end results, typically under schedule and cost pressure," Toivo explains the mission of the team. As a practical example, Toivo mentions the licensing planning service, which structures the measures related to the licensing and official documentation for a specific project at once.
Toivo has a long national level competition background in modern pentathlon. "For the time being, the hobby activities of the younger generation of our family keep me away from the competition fields, but maybe someday I will return," reflects Kivirinta, who has won several Finnish championships in the sport.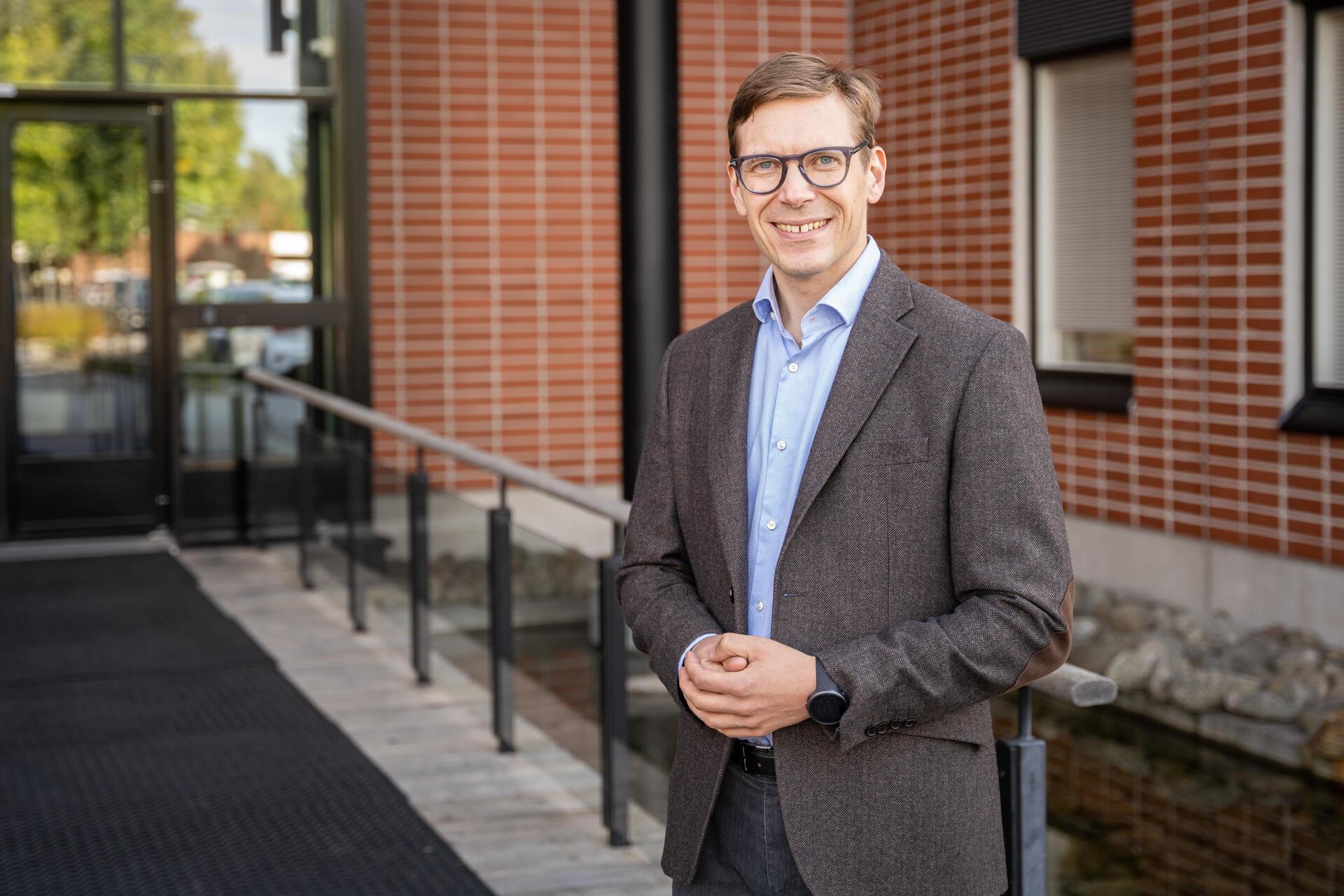 Toivo Kivirinta and his teams strive to improve customers' ability to operate efficiently in the nuclear industry.
More information can be found from our Services page.