Kirsi Hassinen appointed CEO of Platom
Published 14.09.2023
Platom's story begins a new chapter on the eve of the company's 25th anniversary, when Kirsi Hassinen, M.Sc. (Tech.), starts as the company's CEO on 1.10.2023. The outgoing CEO and main owner, Miika Puukko, will continue to work for the company and take responsibility for the development of the company's international business.
Kirsi Hassinen was appointed CEO from her position as Business Director, where she was responsible for Platom's entire business. Hassinen joined the company in 2019, initially responsible for the nuclear industry licensing, qualification, and regulatory re-quirements business area. Subsequently, she served as Business Director for a year before being appointed CEO.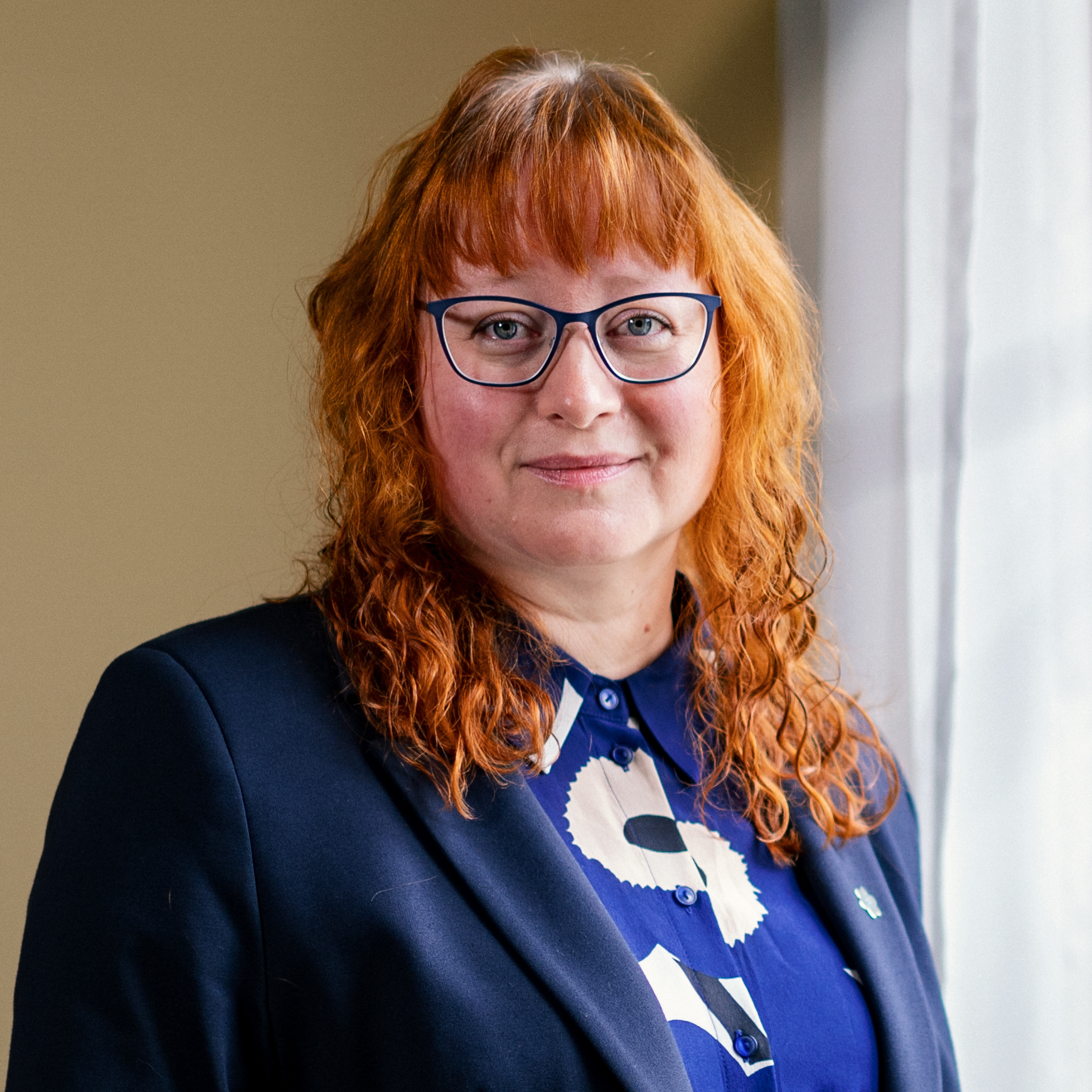 I am grateful for the assignment I have been given and greatly appreciate this opportunity. I consider Platom's mission to support climate-friendly and stable energy production important. Together with our strong experts, it is good to work to advance projects in the nuclear industry.
Kirsi's way of working has been to be close to the customer, and she has been actively involved in nuclear power projects for 25 years. Likewise, she plans to continue working.
Working in close cooperation with customers is very meaningful to me and I am happy to be able to support customers in projects important to the nuclear industry also in the future.
Background to the change
2022 was not an easy year for Platom due to the drastic change in the business environment. However, the future looks brighter, supported by market recovery and a new strategy.
"The sudden termination of the Hanhikivi nuclear power plant project in spring 2022 forced us to take quick measures and rethink our strategy. Now we have been operating for a year in a new organisation that has achieved good results," says Timo Okkonen, Chairman of Platom's Board of Directors.

"The hit from the sudden change in the operating environment was hard, but we have recovered from it even stronger. The biggest thanks for this go to our customers and the entire organization, as well as to Miika, his team and especially Kirsi in terms of leadership. I now see the change of CEO as a natural step and I am confident that Kirsi will make Kirsi an excellent CEO," Okkonen continues.
The company's main owner, Miika Puukko, agrees:
"Over the years, Kirsi has proven her ability to carry the entire company's business, and choosing Kirsi as the new CEO was a natural and pleasant decision for the company's Board of Directors. I give Kirsi my full support and am grateful to be able to support the company by developing international partnerships in the future."
Mostly business as usual
The change of CEO will not make a major change in the company's everyday life, as the duties of the Business Director were already close to those of the CEO.
As Business Director, I was able to work very extensively in different areas of business, supporting the entire organization. In that sense, this change is not that big on a practical level compared to, for example, coming directly from outside the company to the CEO's position. I am also grateful that my close cooperation with Miika continues and that I can have an active dialogue with our Board of Directors.
Hassinen considers Platom's mission statement very topical, as it aims to promote safe, clean and environmentally friendly nuclear energy. Platom also sees small modular reactors as an important factor in meeting growing electricity and heat needs.
Climate change, increasing need for energy self-sufficiency and the electrification of industry and transport are major trends that increase the need for new energy solutions and the development of existing nuclear power capacity. We can be proud of Finnish nuclear power expertise and want to continue our support to the safe use of nuclear power in Finland and its neighbouring areas even more extensively in the future, Hassinen envisions.