Platom is the Core Team of Nuclear Experts
We bring together passionate growing minds. Those who share the same unyielding desire to grow in a challenging field. We are the alternative option of our business environment. Our culture of innovation produces better services and alters the industry by creating new business models. Our work is guided by our values of partnership, responsibility, courage and growth – both on an individual level and the company level.
From us emerges the power that enables a viable tomorrow for our employees, our partners and the rest of the world. We can be found wherever the energy to create a safe tomorrow is needed. We change the world in a direction where the achieving of common goals is more important than personal aspirations.
Values
Partnership
In our customer relations we aim for partnerships that provide the maximum added benefit for each partner. The true added value is generated when the result of our co-operation becomes greater than the sum of the resources applied to it. By strengthening the co-operation we increase the amount of added value produced. Platom's employees are also in a partnership with their employer. Platom grows and is successful through the value brought to the company by its employees. A fair deal of that value is returned to our employees.
Growth
Platom aims to grow comprehensively as a company. This requires company functions to be arranged in such a way that growth is always made possible. Our partners benefit from our constantly growing company's ability to take responsibility of increasingly demanding projects. The cornerstones of our growth are our skilled and motivated employees. We support the professional skills and development of our employees by enabling their participation in seminars, training courses, and interesting projects for customers. The needs of our employees are heard and reacted upon.
Courage
It takes courage to step outside one's comfort zone to grow. For Platom courage means that we can assess the possibilities of growth as a collective and seize opportunities without forgetting about risks. We dare to question the purposefulness of our actions and make changes whenever our growth requires it. Our courage facilitates growth and advances our partnerships. A courageous company is built of employees that are unafraid to accept challenges. As a collective we support each other, which gives a strong foundation for professional development.
Responsibility
We finish our work with diligence and stand up for our results. We also have the courage to ask for help from our colleagues or superiors. Our wellbeing personnel are the basis of our high quality activities and as such we always take into account the human aspect of work. We at Platom are proud of the part each of us does to reduce carbon emissions and as enablers of a clean and viable tomorrow.
Strategy 2019-2024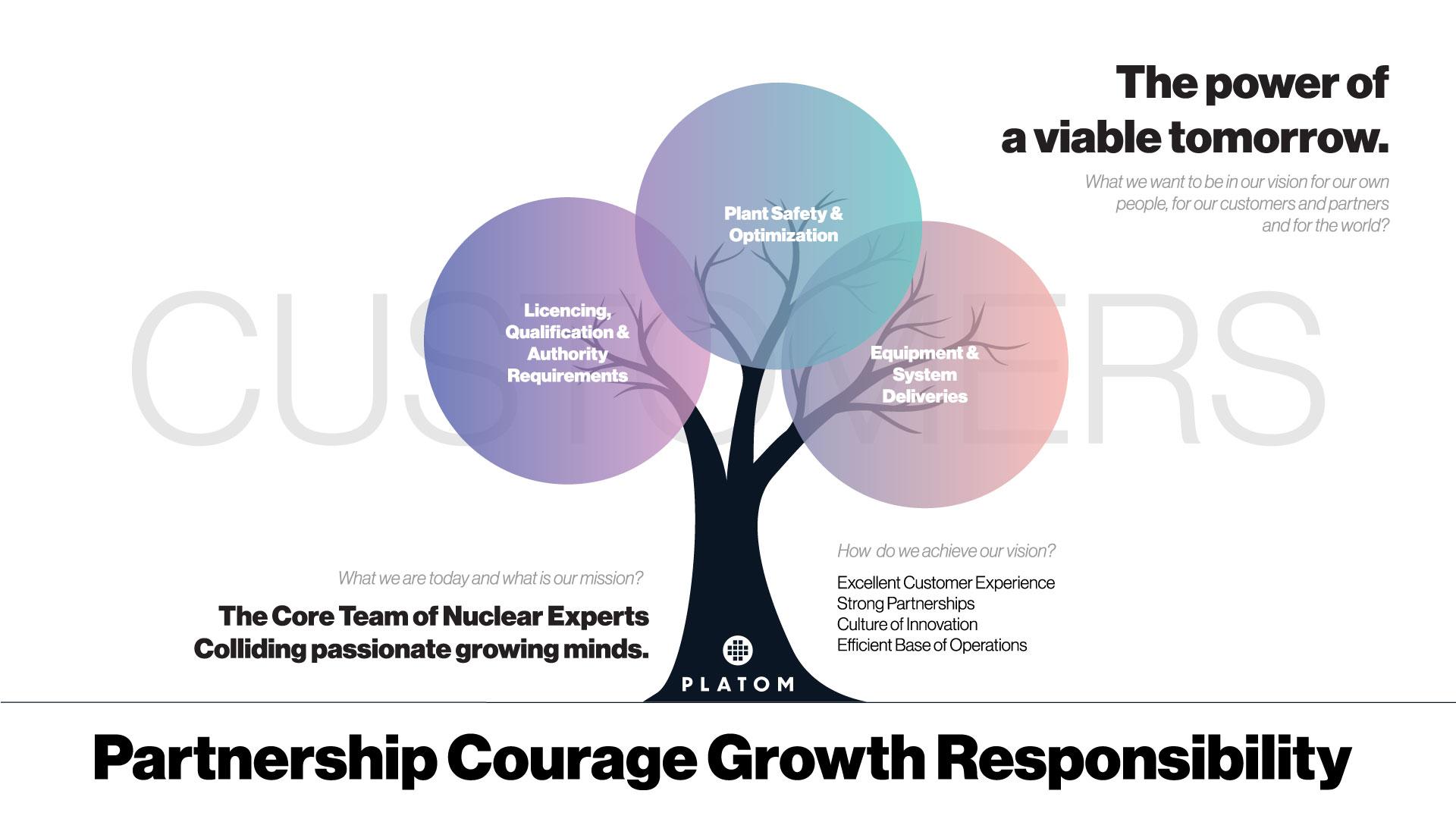 Code of Conduct
– We follow legislation
– We do not offer nor accept bribes
– We follow Platom's principles on hospitality and generosity
– We avoid conflicts of interest
– We respect human rights
– We treat each other equally
– We minimize our negative environmental impact
– We communicate openly and protect the Platom-brand
– We protect confidential information
– We process personal information with confidentiality
– We commit to fair competition
Quality Policy
Our innovative and capable personnel commits to the level of quality agreed on with our customers and stakeholders, striving with their own input to continuously improve and develop our business and to provide additional value to our customers.
Platom Oy is certified by ISO 9001, ISO 14001 and ISO 45001.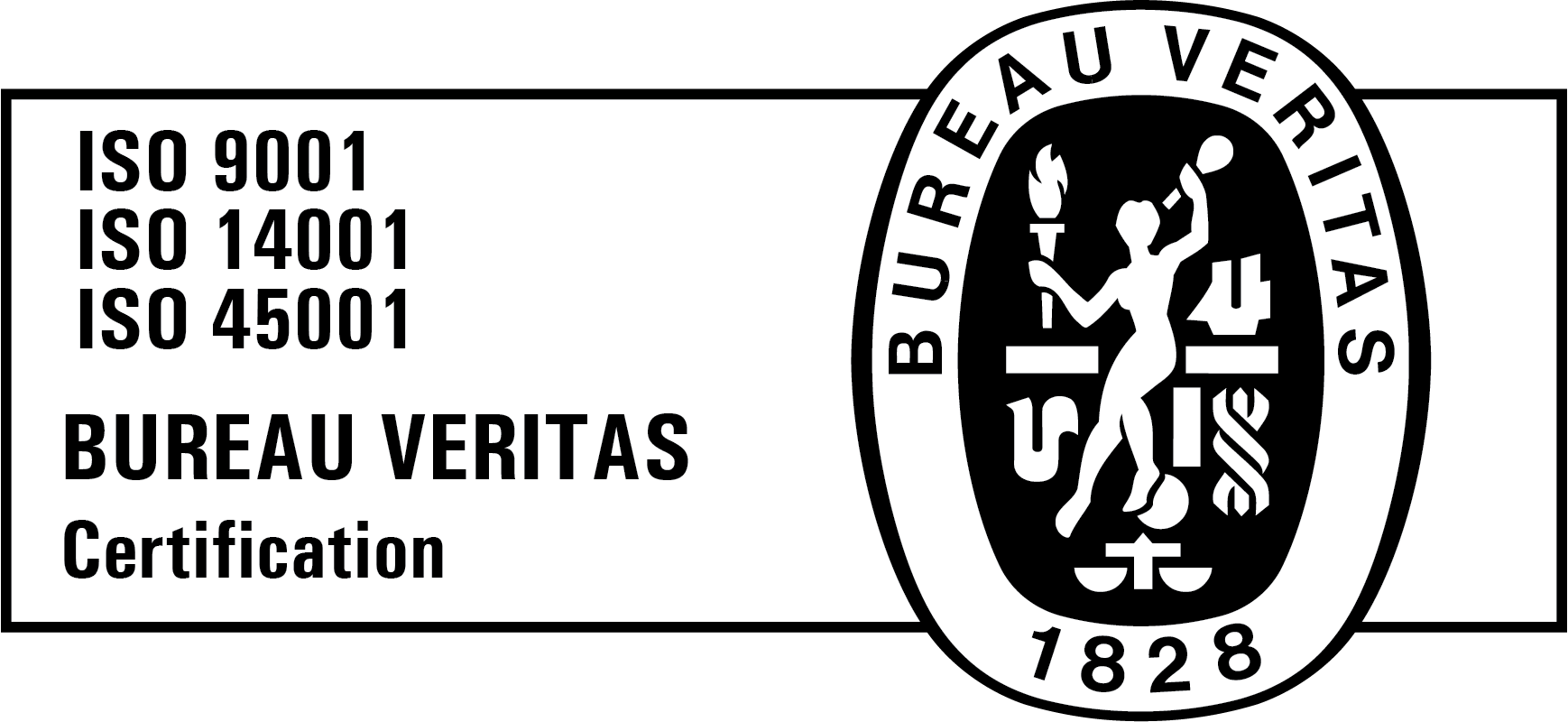 Certificates available for download below:
History
Platom's history begins in 1998, when our business started in the form of nuclear engineering projects.
Read more about our history