Platom announces new Chairman of the Board
Published 22.04.2021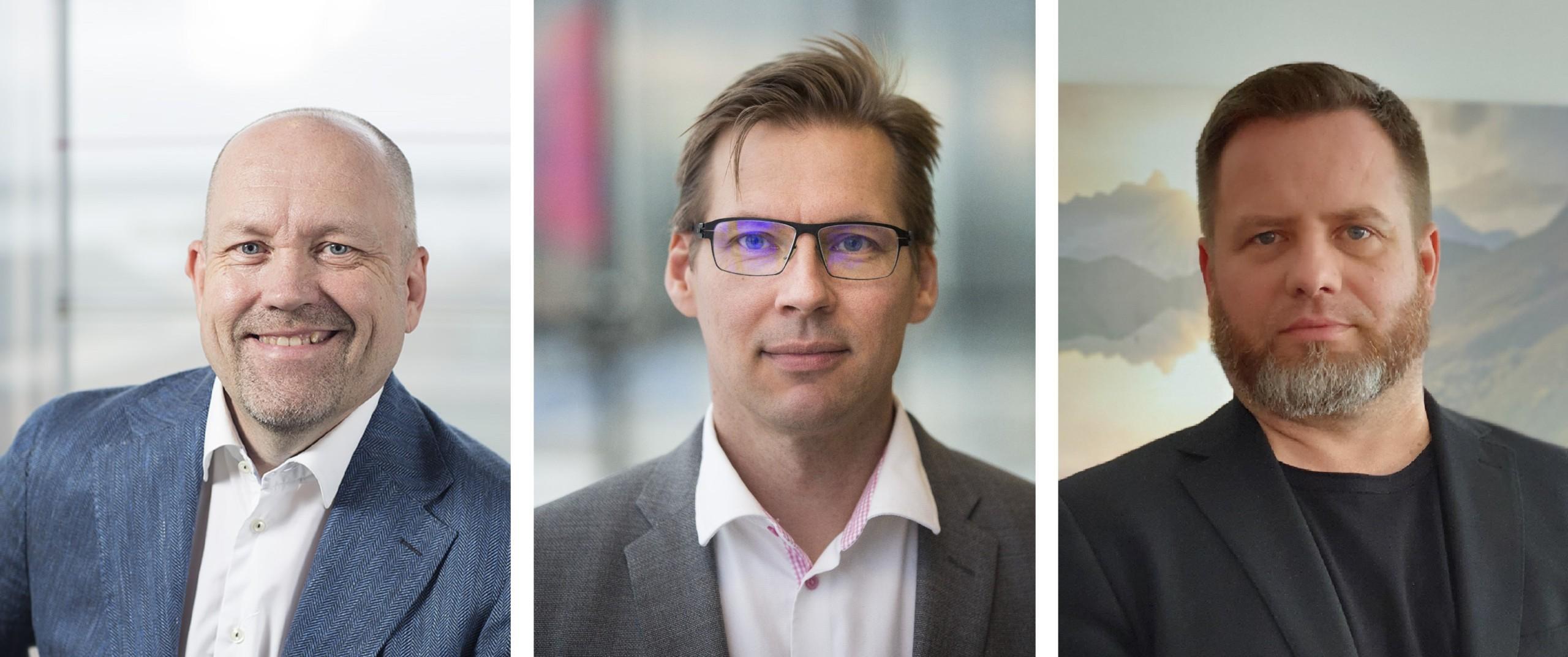 Today, Platom announced the appointment of Timo Okkonen  as Chairman of its Board of Directors. Okkonen succeeds Jukka Sorjonen, who joined Platom's Board in 2019 and served as Chairman since 2020.
CEO and Owner Miika Puukko comments: "I want to thank Jukka for the good work on the Board, and for the constant discussion with me. I am sure our paths will cross in future as well. Evenly excited I am welcoming Timo to join Platom. From the discussions I have had with him already, I am looking forward to experiencing both inspirational and challenging support from him."
The company develops through its employees – Jukka Sorjonen:
My career at Platom started when the company was established in 1998, and there were only four employees.  During that time, the company's business plans and strategies were somewhat light, and business development was aligned with our own expertise and with the customers' quotations.
In 2006, Platom had grown into a 10-employee company and I decided to move on to other challenges. Even after leaving, I had close communication with Platom, and in 2019 I was asked to join Platom's Board of Directors.
When I joined the Board, the company had more than 50 employees and the expertise had developed into a very versatile package. The owner of Platom, Mr. Miika Puukko, had decided to form a Board that would focus on managing the company development through strategic goals. The work in the Board included introducing selected Corporate Governance -methods to support growth into a midsize company.
After one year in the Board, in 2020, I got an opportunity to act as the Chairman to further establish the new management practices. Now, this work has been completed and it is time to advance into the next phase: implementing strategy-driven thinking in the organization. Timo is the right man for this job!
Organizational development and coaching – Timo Okkonen:
The first time I was contacted by Platom was in the beginning of 2000. Back then, I was returning to Finland from Sweden, where I had worked with Westinghouse Atom. Two decades passed and I got a call from Miika Puukko. I am happy that we reconnected, seeing how the company has developed and grown over time and I have also gained a lot more experience. I believe my experience at this point in time will be useful for Platom.
It is great to join the Board, in which Jukka and Miika have already worked hard to establish the new management practices. I have already had many great discussions with Miika and based on these my goal is to delve deeper in the discussion on Platom's growth and how to manage it. I am a passionate organization and business developer. I want to share my experience and expertise especially at the board-level and give the operative organization enough space to do what they do best.
The first fifteen years of my career I worked in expert positions and the following twenty years I have been involved in various business and project management duties. Now I feel more like a coach for the younger generation. Above all, I hope to be a mentoring Chairman for the professionals of Platom!